The Charles Jacob Memorial Lecture
Markets and Conditionality
Delivered by the Revd Brian Brown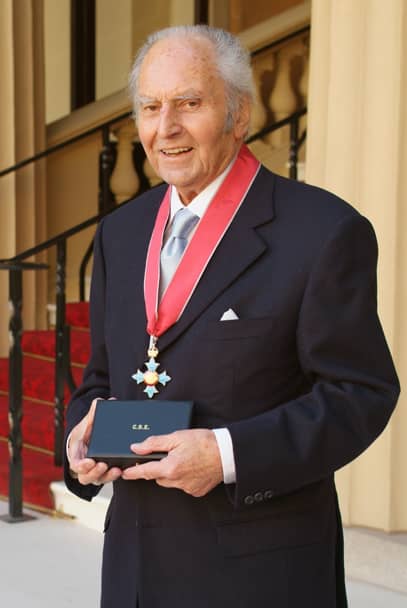 When my Professor tried to unravel the mysteries of economics to me at Cape Town University in the mid-1950s, the mantra was that markets ruled freely and without 'conditionality'; they were clearly not to be constrained by ethical considerations. Fortunately, the Forest Hill Methodist community in North London thought differently. It lead Charles Jacob to believe that Kingdom values, as opposed to market ones, were primary. We are much what nurture makes us.
These many years later I'm privileged to honour Charles for being a UK pioneer in the field of ethical investment. Like pioneers and prophets before him his wilderness voice was oft misunderstood. It is the march of history that vindicates the prophets and pronounces that ancient good can prove uncouth.
Our paths converged with the formation of British Methodism's Joint Advisory Committee on the Ethics of Investment (JACEI). Bill Seddon, Chief Executive of the Central Finance Board (CFB), on suggesting that I give this inaugural lecture reminded me that I'm the sole surviving member of the first JACEI meeting of 1983. It lead to my asking if we should not bring forward the date of its proposed presentation?!
Appointed in 1972 as the first manager of the CFB and its pooled church funds, Charles viewed ethical investment in an essentially positive way - the pursuit of justice in the market place, inspired through ethically managed portfolios. Investments were to be made in companies that behaved in socially responsible ways.
My commitment to ethical investment was bound up with a more activist approach than that of Charles. In 1977 I was banned by the apartheid regime in my birthplace South Africa. One of my indiscretions was that of being an early church voice to call for Boycott, Divestment and Sanctions (BDS) to hasten apartheid's demise. I've long championed non-violent direct action as a means of securing social justice.
You will not be surprised that, in exile in the 1980s and as the newly appointed Africa Secretary of the British Council of Churches, I declared that an investment in South Africa was an investment in apartheid. So what not to invest in, or what to divest from, became valid ethical criteria for me - as did participation in shareholder action to encourage corporations to divest from the apartheid regime. My two B class shares in Royal Dutch Shell allowed me to ask questions at Shell AGMs about its presence and performance in South Africa. I can still hear the groans of dividend seekers as I opened my big mouth and called upon Shell to denounce institutional racism. Since those days shareholder action has gone global. When in 2014 Norway's multi-billion state pension fund pulled out of the US corporate giant Wal-Mart, citing concerns about its infamous labour practices, the world took note.
So from the inception of its promotion in Methodism, ethical investment was about how individuals, charities and churches behave with their money, but also about making a difference to the way transnationals and nations behave. Charles and I, in complementary ways, soon discovered that in promoting ethical investment, as well as justice in the market place and shareholder action, opposition was forthcoming from many quarters.
I cite three instances: The Board of Trade long frustrated the vision of Charles by expressing all manner of concerns; inadequate demand, ethical constraints impinging on market freedoms, and conflict between conscience-based investment and adequate returns.
Then there was the policy of HMG throughout the 1980s, standing alone in frustrating the calls for ending loans to and implementing financial sanctions against apartheid South Africa; the very measures that ultimately contributed to peaceful transformation and democracy.
And the Charity Commissioners of that time, ceaselessly but unavailingly seeking to frustrate Christian Aid and other charities from campaigning for market forces to contribute to the ending of structural injustice, rather than to continue undergirding that injustice. We were told to dispense aid to the victims rather than to deal with the causes of their hurt.
I suggest that the struggle continues. The heirs of those who frowned on our challenging the freedom of the markets back then, frowneth still. A few months ago a minister of HMG visited Israel and, without prior parliamentary scrutiny, announced rules to prevent local councils and others from declining to award contracts to companies on ethical grounds - such as ending trade with the arms industry or with illegal Israeli settlements. At their core these rules not only violate ethical investment but contradict fundamental principles of democracy.
Charles would have endorsed the adage that human adversity can offer divine opportunity, for it was when recuperating from illness that his focus on how to establish the structures for ethical investment clarified. He liaised with the Quaker linked Friends Provident Life and the pioneering Stewardship Fund was launched in 1984. Charles suggested its name, became a member of the Fund's advisory committee, and lived to see it outperform more than two-thirds of the UK equity growth unit trusts during its first eleven years.
At much the same time as the launch of Joint Advisory Committee on the Ethics of Investment (JACEI), and Methodism's commitment to re-evaluate its investment portfolio, part of the church establishment was seeing things differently. The Church of England's 1982 report on South Africa called on the Church Commissioners 'To cut to the minimum their investment in firms dealing with South Africa'. Sir Richard Harris, the First Church Estates Commissioner, visited South Africa and saw things his way. He suggested that black persons were advancing in both education and technical skills and that 'It was right still to trust in the processes of evolutionary change'. By thus advocating constructive engagement, Harris set the Commissioners on a collision course with the C of E's General Synod. Together with colleagues from the campaigning group Christian Concern for Southern Africa (CCSA) I visited Douglas Lovelock, successor to Harris, to discuss this conflict of understanding and policy. The list of investments of the Commissioners' holdings revealed thirteen UK companies with a substantial stake in the SA economy. We asked how the C of E's commitment to cut investment in SA was progressing?
The principle of not holding investments in companies because of ethical considerations was not disputed. Lovelock allowed that the process was similar to the Commissioners' policy in regard to armaments, tobacco, gambling and alcohol. But he insisted that they were legally bound to secure the best financial return on their investments. As they were responsible for the major contribution to the cost of clergy stipends, pensions and housing, it was argued that any reduced income would hurt those they were called upon to serve. By eliminating UK companies with SA subsidiaries from their portfolio their equity yields would be diminished and they would violate their legal requirement to maximise income. So moral considerations were important but financial considerations were paramount.
Richard Harries, then Bishop of Oxford, challenged this understanding of the Commissioners in the High Court. Both sides claimed victory. Those who saw Christian morality as taking precedence over maximising the C of E's income quoted the court's decision that charitable trustees can accommodate the investment concerns of those the charity exists to help. The Commissioners countered this, interpreting the judgement as upholding their policy towards SA.
Although the court found in favour of the Commissioners using their discretion, the unresolved problem was how they chose to use that discretion. Significantly, the law did not prevent them from doing the right or moral thing; it concluded that in some respects they were not required to do so. Bishop Harries continued his valiant campaign and asked the C of E's General Synod, 'Are you prepared to be obedient to the Lord in the market place?' A positive outcome was that the case helped in the driving of ethical investment in the charity sector, setting out clearly when and how ethical investment can be done.
These discussions with Lovelock inadvertently sowed the seeds for both the birth of an investment research service and a major boost to ethical investment in the UK. Lovelock stated that his office lacked the resources for any evaluation in depth of the ethical performance of British subsidiaries in SA and that the European Economic Community (EEC) was culpable on this score. Indeed it was, offering virtually zero analysis despite its supposed overseeing of the EEC Codes of Business Conduct that applied to SA.
Within CCSA we wondered if the problem was one of insufficient analysis or of political will and resolved to find out. Might we assist institutional investors who declared that it was the inadequacy of research that caused them to hold back from shareholder action? Could we prove the widespread violation of the EEC Codes by creating our own research provider? Another factor motivating CCSA's decision to go down this innovative road was Lovelock's assertion that CCSA was selective in picking on apartheid SA as the sole culprit deserving of divestment. He had a point, albeit that it endorsed the SA regime's constant cry of 'foul'. The cry of every despot, if singled out for stricture, is to point to fellow despots who are exempt from condemnation! I reminded the Commissioners that CCSA was a Christian Concern for Southern Africa campaigning body and encouraged them to establish 'Christian Concern for Other Despots' from which they might divest. I was not of the view that if you can't do it all then do nothing.
More helpfully, CCSA informed the Commissioners that as we saw SA's apartheid society to be an ideal case for the consideration of ethical investment and divestment, we were establishing the London based Ethical Investment Research and Information Service (EIRIS) for this purpose. The service commenced in 1983, majored on BDS and apartheid, and soon broadened its research to embrace the ethical concerns of investors in other situations and societies. Quaker money allowed the appointment of a young graduate, Peter Webster, to establish EIRIS. I saw it as a project with a shelf life of two or three years, shorter if further funding failed.
The Stewardship Fund employed EIRIS as its ethical investment agency. As a founder director of EIRIS my daily newspaper reading now required that I go beyond the sport and political pages to embrace the financial ones too. More than thirty years later Webster still leads EIRIS, save that it's an international organisation of about sixty employees providing in-depth coverage of about 3500 companies globally. Under the growing banner of corporate social responsibility EIRIS engages with about one hundred environment, social and governance issues. And to think that I gave it no more than three years!
I declare with denominational pride that on both sides of the Atlantic Methodism contributed to the birth of ethical investment funds. Rev Dr Luther Tyson of the Washington DC. United Methodist Church launched Pax World in the 1960s, avoiding stocks associated with the Vietnam War. Our UK experience was similar to his - the initial response of the fund management industry was generally that of polite indifference. Only when both the popularity and performance of these fledgling funds became apparent did the investment industry climb on the bandwagon. EIRIS didn't claim to pontificate as to what were the ethical criteria to embrace. It offered a list of companies on the All-Share Index that were acceptable according to the criteria provided by the investor. Just as one person's meat is another person's poison, so understandings as to acceptable ethical criteria can differ.
An oft-asked question in those days was, 'Will investors be financially disadvantaged by investing ethically?' Neither Charles nor EIRIS claimed that material benefits must accrue to the virtuous. The motivation for ethical investment is to do the right, not to anticipate heavenly intervention so as to outperform the All-Share Index. In 2007 the ethical fund CIS Sustainable Leaders topped the performance table of UK funds. Gratifying though that was, the young history of ethical funds suggests that, like other funds, volatile and unpredictable market forces can result in good, bad and indifferent performances. An American group set up their 'Vice Fund' as a deliberate anti-ethical response. Alleging that investors couldn't go wrong with guns and liquor they saw forty-two per cent of invested money lost in one year. I'll refrain from imputing divine judgement!
The essence of the mission of EIRIS is unchanged: 'To empower responsible investors with independent assessments of company performance, and advise on integrating this with investment decision.' But while this has not changed, the interests of responsible investors have expanded dramatically. The CFB's 2016 Ethics of Investment Report discusses issues not contemplated back in the 1980s: Climate Change and the Ethical Implications for Different Fuel Sources; A Living Wage; Water Risk; Tax Justice; Illegal Settlements in Palestine; Farm and Animal Welfare etc. Funeral Poverty was certainly not on our 1980's agenda!
In an early joint meeting of the CFB and JACEI bodies a member remarked, 'The ending of apartheid will be like the sun going down. It will allow us to see the other stars.' The proliferation of those stars (or investment issues) present daunting challenges and I commend Bill and his colleagues for embracing them as Christian duties rather than as chores. The CFB deserves our thanks for its one billion pounds of ethically committed investment; its role as a signatory to the UN backed Principles for Responsible Investment, and its commitment to engage with this international network; its chairing of the Church Investors Group, with over fifty members and assets above fifteen billion pounds; and its sharing of ethical approaches with other churches and charities through the Affirmative Equity Fund. In all this it declares that there need not be a conflict of interest between the manner in which church bodies invest and the Kingdom values they proclaim. The CFB is indeed preaching the Gospel in the world of finance and business. And to this assertion I hear our friend Charles offer a resounding - 'Amen!'.