CLIENT NOTICE: DEPOSIT FUND CHEQUE REMITTANCES →
* A.E.R. as at 12 July 2020
A higher interest cash fund designed specifically for Methodist churches and charities.

View accounts and send secure instructions online with 'CFB Online'.

* Historic yield to 10 June 2020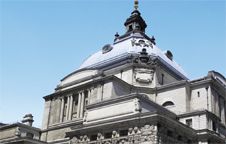 Our mission, alongside the Church, is to seek practical solutions which combine Christian ethics and investment returns. We therefore aim...
to provide a high quality investment service seeking above average returns
to follow a discipline in which the ethical dimension is an integral part of all investment decisions
to construct investment portfolios consistent with the moral stance and teachings of the Christian faith
to encourage strategic thinking on the ethics of investment
to be a Christian witness in the investment community
Healthy markets
As part of the Healthy Markets initiative, which we support through ShareAction and Access to Nutrition, we attended a briefing on Supermarkets and the role that they play in tackling obesity. We are looking at new ways we can engage on this topic.
...
Continue reading →
Living wage
We engaged with Segro and DS Smith on the Real Living Wage. ShareAction had contacted both companies previously but they had not become accredited. We asked the companies about barriers to accreditation. Segro told us it paid at least the Real Living Wage to its employees, but to be accredited would also need its supply chain to be Real Living Wage compliant. We look forward to hearing back from DS Smith.
...
Continue reading →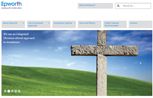 Our sister organisation Epworth Investment Management provides our investment services to non-Methodist churches and charities.