CLIENT NOTICE: DEPOSIT FUND CHEQUE REMITTANCES →
* A.E.R. as at 18 April 2021
A higher interest cash fund designed specifically for Methodist churches and charities.

View accounts and send secure instructions online with 'CFB Online'.

* Historic yield to 31 March 2021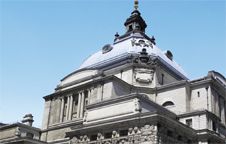 Our mission, alongside the Church, is to seek practical solutions which combine Christian ethics and investment returns. We therefore aim...
to provide a high quality investment service seeking above average returns
to follow a discipline in which the ethical dimension is an integral part of all investment decisions
to construct investment portfolios consistent with the moral stance and teachings of the Christian faith
to encourage strategic thinking on the ethics of investment
to be a Christian witness in the investment community
News
PRI Assessment Report 2020
As a PRI Signatory (Principles for Responsible Investment), we are pleased to announce that we attained the highest rating of A+ for our overall Strategy and Governance in the 2020 PRI Assessment Report. In fact, we scored above the median rating in all categories and are proud to share our latest report ... Read more →
Fair Tax Mark
We wrote to a number of companies including Softcat and Howden Joinery to highlight the Fair Tax Mark, and to encourage companies to become accredited. The Fair Tax Mark recognises businesses which transparently pay the appropriate amount of tax, in the appropriate place, at the appropriate time. We believe this is a vital component of a fair and equal society, where business supports the upkeep of the economic and social environment in which it operates. We know that this isn't a quick process for companies to complete, and therefore expect this engagement to be over the longer term. Encouragingly, we have heard back from one company already, noting the steps it is taking to prepare for a potential application.
...
Continue reading →
Executive remuneration
We have engaged with Brooks Macdonald and MJ Gleeson on remuneration, giving feedback where we have voted against the remuneration report in line with our policy. We inform companies of our voting policy at the start of every voting season, and encourage dialogue with companies on it.
...
Continue reading →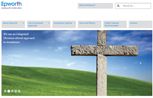 Our sister organisation Epworth Investment Management provides our investment services to non-Methodist churches and charities.