CLIENT NOTICE: DEPOSIT FUND CHEQUE REMITTANCES →
* A.E.R. as at 5 December 2021
A cash fund offering a competitive rate of interest designed specifically for Methodist churches and charities.

View accounts and send secure instructions online with 'CFB Online'.

* Historic yield to 31 October 2021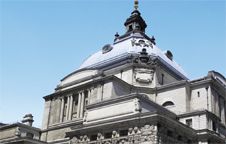 Our mission, alongside the Church, is to seek practical solutions which combine Christian ethics and investment returns. We therefore aim...
to provide a high quality investment service seeking above average returns
to follow a discipline in which the ethical dimension is an integral part of all investment decisions
to construct investment portfolios consistent with the moral stance and teachings of the Christian faith
to encourage strategic thinking on the ethics of investment
to be a Christian witness in the investment community
News
Annual Conference on Ethics and Investment
We will be holding our annual conference on ethics and investment virtually again this year on December 14 between 10:00AM and 12:00PM. Read more →
Associate Fund Manager Vacancy
The Central Finance Board of the Methodist Church and its FCA regulated subsidiary Epworth Investment Management Limited are hiring a full time Associate Fund Manager ... Read more →
PRI Assessment Report 2020
As a PRI Signatory (Principles for Responsible Investment), we are pleased to announce that we attained the highest rating of A+ for our overall Strategy and Governance in the 2020 PRI Assessment Report. In fact, we scored above the median rating in all categories and are proud to share our latest report ... Read more →
Ethics process review
It's been an exciting season for CFB/Epworth as we focus on further refining the processes that underpin our ethical integrity. Andrew Harper, our Head of Ethics, has been working to implement a new approach to our ethical mandate that will better ensure we invest in line with Christian ethics. Along with other stakeholders, JACEI has begun to set the priorities that the CFB/Epworth will follow when taking on engagement with companies. This will be balanced against portfolio exposure to these issues, ensuring we are putting effort and attention on topics where we have maximum opportunity to effect change, whilst meeting the ethical needs of our stakeholders.
...
Continue reading →
Climate Emergency
We are weeks away from COP26, the United Nations Climate Change conference, which this year will be held in the UK. Recently, CFB/Epworth have worked extensively assessing oil and gas companies, as well as those with exposure to thermal coal. Ahead of COP26 we turned our attention to the global banking sector, joining with ShareAction and other institutional investors to call banks to strengthen their climate ambitions. The engagement targeted 63 banks, recognising the sectors power to drive the transition to a low carbon economy. We have been able to meet with Goldman Sachs and HSBC in the quarter to challenge their pace of change toward a more sustainable future.
...
Continue reading →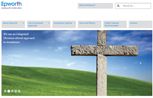 Our sister organisation Epworth Investment Management provides our investment services to non-Methodist churches and charities.