* A.E.R. as at 9 December 2019
A higher interest cash fund designed specifically for Methodist churches and charities.

View accounts and send secure instructions online with 'CFB Online'.

* Historic yield to 30 November 2019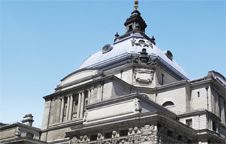 Our mission, alongside the Church, is to seek practical solutions which combine Christian ethics and investment returns. We therefore aim...
to provide a high quality investment service seeking above average returns
to follow a discipline in which the ethical dimension is an integral part of all investment decisions
to construct investment portfolios consistent with the moral stance and teachings of the Christian faith
to encourage strategic thinking on the ethics of investment
to be a Christian witness in the investment community
News
Bill Seddon Scholarship - 2019 Update
After her second year of study, we caught up with Victoria Watson, the Bill Seddon Scholar ... Read more →
Modern slavery
We supported an investor response to a UK government consultation, entitled Transparency in the supply chain. The response called for mandatory reporting to be expanded from the private to the public sector, noting that Modern Slavery is a risk in all organisations. It recommended improved reporting on the outcomes of actions companies take. Separately, we engaged with Watkins Jones and The Renewables Infrastructure Group about their policies and approach towards combatting Modern Slavery.
...
Continue reading →
Access to medicine
We are participating in the Access to Medicines engagement programme, which will be engaging with 19 listed pharmaceutical companies on both access to medicine and the third Sustainable Development Goal, which focuses on healthy lives and promoting wellbeing for all ages. The purpose is to encourage companies to continue their efforts to improve access to medicines in low and middle income countries.
...
Continue reading →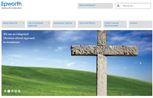 Our sister organisation Epworth Investment Management provides our investment services to non-Methodist churches and charities.