Bill Seddon Scholarship
Supporting the next generation of Christian thinkers on ethical investment.
* A.E.R. as at 25 June 2019
A higher interest cash fund designed specifically for Methodist churches and charities.

View accounts and send secure instructions online with 'CFB Online'.

* Historic yield to 10 June 2019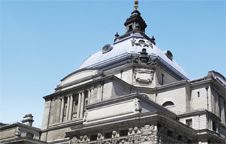 Our mission, alongside the Church, is to seek practical solutions which combine Christian ethics and investment returns. We therefore aim...
to provide a high quality investment service seeking above average returns
to follow a discipline in which the ethical dimension is an integral part of all investment decisions
to construct investment portfolios consistent with the moral stance and teachings of the Christian faith
to encourage strategic thinking on the ethics of investment
to be a Christian witness in the investment community
Shell investor announcement
A good step along the way to a lower carbon world, but companies should go further ... Read more →
The Charles Jacob Memorial Lecture
Read the 2018 Charles Jacob Memorial Lecture - "Christian Investing Amidst a Changing Climate" delivered by Stephen Beer ... Read more →
Living Wage
We engaged with BT Group last year to encourage it to become Living Wage Accredited. We continued engagement through to February 2019, when it became clear that the company would not become accredited, which was disappointing. We will continue to monitor this situation, and will engage again in the future. The engagement was part of a larger effort, where we encouraged seven companies to become Living Wage accredited. We continue to work with ShareAction on this issue.
...
Continue reading →
Worker rights
Our letter to the Chairman of Ted Baker, a clothing retailer, following allegations of inappropriate behaviour in the workplace, received some publicity. The CEO later voluntarily suspended himself from duties and in March the company announced that he had resigned.
...
Continue reading →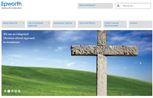 Our sister organisation Epworth Investment Management provides our investment services to non-Methodist churches and charities.