A fair contract
for employees
Responding to human trafficking risks
There have been alarming reports from Northern India that workers in ...
* A.E.R. as at 30 July 2015
A higher interest cash fund designed specifically for Methodist churches and charities.

View accounts and send secure instructions online with 'CFB Online'.

* Historic yield to 20 July 2015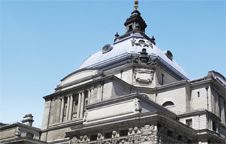 Our mission, alongside the Church, is to seek practical solutions which combine Christian ethics and investment returns. We therefore aim...
to provide a high quality investment service seeking above average returns
to follow a discipline in which the ethical dimension is an integral part of all investment decisions
to construct investment portfolios consistent with the moral stance and teachings of the Christian faith
to encourage strategic thinking on the ethics of investment
to be a Christian witness in the investment community
Business Benchmark on Farm Animal Welfare

We are supporters of this new initiative that seeks to raise standards in farm animal welfare for companies in the ... Continue reading →
Nestlé & breast milk substitutes (BMS)

We continue to engage with Nestlé on a range of issues, including its compliance with the WHO Code on the ... Continue reading →
New Climate Change Papers
The Climate Change - Implications for different fuels policy and position paper ...Continue reading →
New Gambling and Electricity Generation Papers
The CFB has recently published new position papers and policy statements ...Continue reading →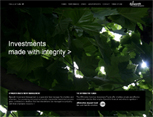 Our sister organisation Epworth Investment Management provides our investment services to non-Methodist churches and charities.