CLIENT NOTICE: DEPOSIT FUND CHEQUE REMITTANCES →
* A.E.R. as at 8 April 2020
A higher interest cash fund designed specifically for Methodist churches and charities.

View accounts and send secure instructions online with 'CFB Online'.

* Historic yield to 20 March 2020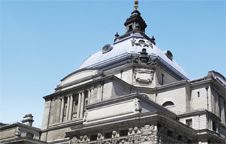 Our mission, alongside the Church, is to seek practical solutions which combine Christian ethics and investment returns. We therefore aim...
to provide a high quality investment service seeking above average returns
to follow a discipline in which the ethical dimension is an integral part of all investment decisions
to construct investment portfolios consistent with the moral stance and teachings of the Christian faith
to encourage strategic thinking on the ethics of investment
to be a Christian witness in the investment community
News
Bill Seddon Scholarship - 2019 Update
After her second year of study, we caught up with Victoria Watson, the Bill Seddon Scholar ... Read more →
Climate change
Our project to examine the extent to which fossil fuel companies are aligned with the Paris Agreement has made further progress. Following a review of the indicators we are using, we have analysed more companies. We have also extended our work from oil and gas to mining companies. We remain on track to make judgments on oil and gas, and coal, companies in the first half of next year. We are assessing these companies in the round and over time because a snapshot of current information does not reveal which companies appear committed to change in practice. It is clear considerable further change is required in this sector.
...
Continue reading →
Beyond fossil fuels
Over the summer months we have been engaging with some of our investors around the issue of investments in fossil fuels. It is clear that some of our investors would like to proceed more quickly and disinvest from oil and gas producers now. Following those discussions we held a successful client conference, Beyond fossil fuels, to discuss how a new fund avoiding oil and gas producers would look.
...
Continue reading →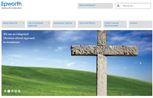 Our sister organisation Epworth Investment Management provides our investment services to non-Methodist churches and charities.