* A.E.R. as at 14 October 2019
A higher interest cash fund designed specifically for Methodist churches and charities.

View accounts and send secure instructions online with 'CFB Online'.

* Historic yield to 30 September 2019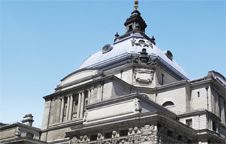 Our mission, alongside the Church, is to seek practical solutions which combine Christian ethics and investment returns. We therefore aim...
to provide a high quality investment service seeking above average returns
to follow a discipline in which the ethical dimension is an integral part of all investment decisions
to construct investment portfolios consistent with the moral stance and teachings of the Christian faith
to encourage strategic thinking on the ethics of investment
to be a Christian witness in the investment community
News
These Boots are made for Walking
Rev Dr Barbara Glasson, the President elect of the Methodist Conference, has been walking 121 miles to Conference. Read more →
Shell investor announcement
A good step along the way to a lower carbon world, but companies should go further ... Read more →
Tea & workers' rights
We have been engaging with tea producers for some time, recognising the abuses that can take place within the sector. We wrote to Unilever to ask for greater transparency on the estates from which it sources tea and requesting this to be disclosed publically. We were pleased to receive a response from Unilever, which confirmed that the company will now publish the tea estates it sources its UK and Ireland tea from on its webpage.
...
Continue reading →
Israel Palestine
We continue to monitor investment issues with respect to Israel Palestine, applying our dedicated policy. We had engaged for some time with Heidelberg Cement; however for unconnected reasons our funds no longer hold shares in this company.
...
Continue reading →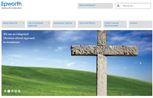 Our sister organisation Epworth Investment Management provides our investment services to non-Methodist churches and charities.