A sustainable
use of resources
Responsible electricity generation
As we have developed our thinking on climate change we understood ...
* A.E.R. as at 1 October 2014
A higher interest cash fund designed specifically for Methodist churches and charities.

View accounts and send secure instructions online with 'CFB Online'.

* Historic yield to 31 August 2014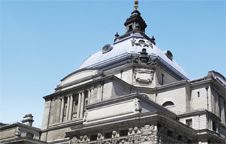 Our mission, alongside the Church, is to seek practical solutions which combine Christian ethics and investment returns. We therefore aim...
to provide a high quality investment service seeking above average returns
to follow a discipline in which the ethical dimension is an integral part of all investment decisions
to construct investment portfolios consistent with the moral stance and teachings of the Christian faith
to encourage strategic thinking on the ethics of investment
to be a Christian witness in the investment community
High Interest Lending

High interest or predatory lending has attracted considerable public scrutiny of late. Companies operating predominately in the high interest lending ... Continue reading →
Human Rights and Trafficking

We were concerned at allegations reported by The Observer of routine human rights violations and poverty wages on tea plantations ... Continue reading →
New Gambling and Electricity Generation Papers
The CFB has recently published new position papers and policy statements ...Continue reading →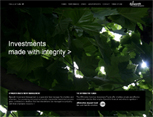 Our sister organisation Epworth Investment Management provides our investment services to non-Methodist churches and charities.