Bill Seddon Scholarship
Supporting the next generation of Christian thinkers on ethical investment.
* A.E.R. as at 21 February 2019
A higher interest cash fund designed specifically for Methodist churches and charities.

View accounts and send secure instructions online with 'CFB Online'.

* Historic yield to 8 February 2019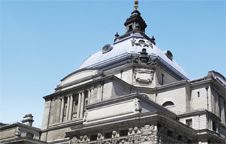 Our mission, alongside the Church, is to seek practical solutions which combine Christian ethics and investment returns. We therefore aim...
to provide a high quality investment service seeking above average returns
to follow a discipline in which the ethical dimension is an integral part of all investment decisions
to construct investment portfolios consistent with the moral stance and teachings of the Christian faith
to encourage strategic thinking on the ethics of investment
to be a Christian witness in the investment community
Shell investor announcement
A good step along the way to a lower carbon world, but companies should go further ... Read more →
The Charles Jacob Memorial Lecture
Read the 2018 Charles Jacob Memorial Lecture - "Christian Investing Amidst a Changing Climate" delivered by Stephen Beer ... Read more →
Climate change
We once again asked Trucost to provide a carbon footprint assessment of our UK portfolio, which we first commissioned in 2009. According to their analysis, the UK Equity Fund's carbon footprint amounted to 288 tonnes of CO2 per million pounds of market capitalisation. The carbon intensity of the Fund has fallen by 3.4% pa since 2009. The gap between the Fund and the Index (FTSE All Share) has narrowed since 2009, which indicates the level of improvement in the market overall towards greater decarbonisation.
...
Continue reading →
Plastics
We have devoted some time over the summer to researching the issue of plastics and our investments' exposure in greater depth. We will be engaging with companies over the winter months, and are considering to joining As You Sow, an investor coalition focussed on plastics.
...
Continue reading →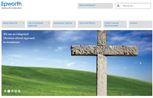 Our sister organisation Epworth Investment Management provides our investment services to non-Methodist churches and charities.