Bill Seddon Scholarship
Supporting the next generation of Christian thinkers on ethical investment.
* A.E.R. as at 20 June 2019
A higher interest cash fund designed specifically for Methodist churches and charities.

View accounts and send secure instructions online with 'CFB Online'.

* Historic yield to 20 May 2019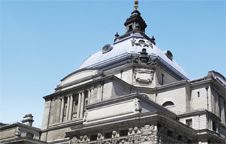 Our mission, alongside the Church, is to seek practical solutions which combine Christian ethics and investment returns. We therefore aim...
to provide a high quality investment service seeking above average returns
to follow a discipline in which the ethical dimension is an integral part of all investment decisions
to construct investment portfolios consistent with the moral stance and teachings of the Christian faith
to encourage strategic thinking on the ethics of investment
to be a Christian witness in the investment community
Shell investor announcement
A good step along the way to a lower carbon world, but companies should go further ... Read more →
The Charles Jacob Memorial Lecture
Read the 2018 Charles Jacob Memorial Lecture - "Christian Investing Amidst a Changing Climate" delivered by Stephen Beer ... Read more →
Pooled investment funds
Investment in pooled investment funds, also known as collective investment schemes, raises some challenges for ethical investors. Pooled funds are used to provide access to specific asset classes, thematic investments or strategies that could not otherwise be accessed cost effectively or in the appropriate size without a heightened risk of liquidity becoming unbalanced. However, there can be a risk that owning stakes in such funds can indirectly expose portfolios to business activities and companies that would otherwise be excluded on ethical grounds. This is similar to owning shares in a large company with a small division involved in activities which would disqualify it from investment were it the main business.
...
Continue reading →
Israel Palestine
Continuing the long running engagement that we have had with Heidelberg Cement regarding a quarry in the West Bank, the company has told us that the quarry is to be sold to a private party, and that production at the site has ceased.
...
Continue reading →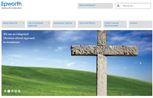 Our sister organisation Epworth Investment Management provides our investment services to non-Methodist churches and charities.