* A.E.R. as at 20 September 2018
A higher interest cash fund designed specifically for Methodist churches and charities.

View accounts and send secure instructions online with 'CFB Online'.

* Historic yield to 10 September 2018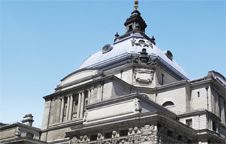 Our mission, alongside the Church, is to seek practical solutions which combine Christian ethics and investment returns. We therefore aim...
to provide a high quality investment service seeking above average returns
to follow a discipline in which the ethical dimension is an integral part of all investment decisions
to construct investment portfolios consistent with the moral stance and teachings of the Christian faith
to encourage strategic thinking on the ethics of investment
to be a Christian witness in the investment community
The Charles Jacob Memorial Lecture
Read the 2018 Charles Jacob Memorial Lecture - "Christian Investing Amidst a Changing Climate" delivered by Stephen Beer ... Read more →
Climate change
We are working on applying our recently agreed climate change methodology to our fossil fuel company shareholdings. Our first task is to critically examine the data and analysis available for each of the five criteria we are using to assess companies. Our intention is to complete preliminary assessments of four companies (BP, Equinor, Royal Dutch Shell, Total) by the turn of the year. These will be subjected to a lengthy review process and we will also engage with the companies. At the same time, we expect further climate change scenarios to be published, which we will need to factor into our work.
...
Continue reading →
Plastics
Concern about the impact of plastic waste on the environment and in the oceans is concentrating investor attention. We have joined a collaborative initiative called the 'Plastic Solutions Investor Alliance' which intends to engage actively on plastic pollution and on the design and sustainability of plastic packaging. The Alliance is planning focused engagement in the UK with food retailers and consumer staples groups on reducing exposure to plastic waste and making waste streams more environmentally sustainable. It is encouraging that over 40 companies, including Tesco, Unilever and Nestlé have signed up to the UK Plastic Pact initiated by WRAP (Waste & Resources Action Programme) which has four ambitious targets including 100% plastic packaging to be reusable, recyclable or compostable by 2025.
...
Continue reading →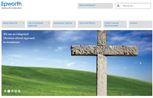 Our sister organisation Epworth Investment Management provides our investment services to non-Methodist churches and charities.