Bill Seddon Scholarship
Supporting the next generation of Christian thinkers on ethical investment.
* A.E.R. as at 19 November 2018
A higher interest cash fund designed specifically for Methodist churches and charities.

View accounts and send secure instructions online with 'CFB Online'.

* Historic yield to 9 November 2018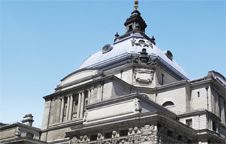 Our mission, alongside the Church, is to seek practical solutions which combine Christian ethics and investment returns. We therefore aim...
to provide a high quality investment service seeking above average returns
to follow a discipline in which the ethical dimension is an integral part of all investment decisions
to construct investment portfolios consistent with the moral stance and teachings of the Christian faith
to encourage strategic thinking on the ethics of investment
to be a Christian witness in the investment community
The Charles Jacob Memorial Lecture
Read the 2018 Charles Jacob Memorial Lecture - "Christian Investing Amidst a Changing Climate" delivered by Stephen Beer ... Read more →
Farm animal welfare
We supported a collaborative FAIRR (Farm Animal Investment Risk & Return) initiative focused on reducing antibiotic use in the food chain. An investor letter was sent to Whitbread seeking more information from the company on how it manages antibiotic use in respect of its supply chain.
...
Continue reading →
Corporate governance & executive remuneration
The September quarter traditionally marks the end of the voting season in the UK and Europe. During the quarter we voted at 17 UK meetings opposing or abstaining 17% of resolutions. Action was taken in the main against executive remuneration and the re-election of Board directors. Remuneration was opposed at BT Group, Burberry, Experian, Vodafone and National Grid Group among others.
...
Continue reading →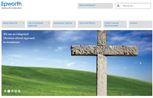 Our sister organisation Epworth Investment Management provides our investment services to non-Methodist churches and charities.