* A.E.R. as at 21 November 2019
A higher interest cash fund designed specifically for Methodist churches and charities.

View accounts and send secure instructions online with 'CFB Online'.

* Historic yield to 31 October 2019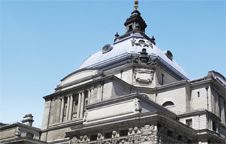 Our mission, alongside the Church, is to seek practical solutions which combine Christian ethics and investment returns. We therefore aim...
to provide a high quality investment service seeking above average returns
to follow a discipline in which the ethical dimension is an integral part of all investment decisions
to construct investment portfolios consistent with the moral stance and teachings of the Christian faith
to encourage strategic thinking on the ethics of investment
to be a Christian witness in the investment community
News
Bill Seddon Scholarship - 2019 Update
After her second year of study, we caught up with Victoria Watson, the Bill Seddon Scholar ... Read more →
Corporate governance
The quarter marks the end of the main voting season. We voted at 14 UK AGMs, opposing 67% of remuneration votes, including those for Berkeley Group, BT Group, Burberry, Cranswick, Experian, SSE and Vodafone. Insufficient boardroom gender diversity prompted votes against Nomination Committee chairs at BT Group, DS Smith, National Grid and SSE. The Epworth Global Equity Fund for Charities voted at 10 AGMs, opposing all three remuneration votes. ... Continue reading →
Full voting reports are available on request and a summary is published on our website. ...
Continue reading →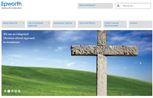 Our sister organisation Epworth Investment Management provides our investment services to non-Methodist churches and charities.