* A.E.R. as at 24 August 2016
A higher interest cash fund designed specifically for Methodist churches and charities.

View accounts and send secure instructions online with 'CFB Online'.

* Historic yield to 10 August 2016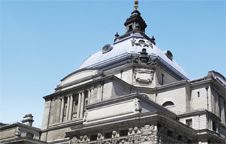 Our mission, alongside the Church, is to seek practical solutions which combine Christian ethics and investment returns. We therefore aim...
to provide a high quality investment service seeking above average returns
to follow a discipline in which the ethical dimension is an integral part of all investment decisions
to construct investment portfolios consistent with the moral stance and teachings of the Christian faith
to encourage strategic thinking on the ethics of investment
to be a Christian witness in the investment community
New management team unveiled
The Central Finance Board of the Methodist Church has announced the management team that will assume responsibility when its current Chief Executive, Bill Seddon, steps down at the end of 2016 ... Read more →
The Charles Jacob Memorial Lecture
Read the 2016 Charles Jacob Memorial Lecture - "Markets and Conditionality" delivered by the Revd Brian Brown ... Read →
Corporate governance & executive remuneration

The second quarter marks the height of the proxy voting season. Shareholder revolts occurred at BP and Smith & Nephew ... Continue reading →
Church Investors Group

The Church Investors Group held its annual conference during the quarter, bringing global church investment institutions together. We debated long ... Continue reading →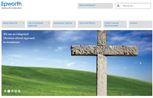 Our sister organisation Epworth Investment Management provides our investment services to non-Methodist churches and charities.