Bill Seddon Scholarship
Supporting the next generation of Christian thinkers on ethical investment.
* A.E.R. as at 23 May 2019
A higher interest cash fund designed specifically for Methodist churches and charities.

View accounts and send secure instructions online with 'CFB Online'.

* Historic yield to 10 May 2019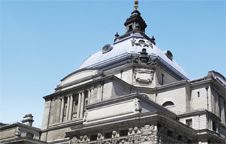 Our mission, alongside the Church, is to seek practical solutions which combine Christian ethics and investment returns. We therefore aim...
to provide a high quality investment service seeking above average returns
to follow a discipline in which the ethical dimension is an integral part of all investment decisions
to construct investment portfolios consistent with the moral stance and teachings of the Christian faith
to encourage strategic thinking on the ethics of investment
to be a Christian witness in the investment community
Shell investor announcement
A good step along the way to a lower carbon world, but companies should go further ... Read more →
The Charles Jacob Memorial Lecture
Read the 2018 Charles Jacob Memorial Lecture - "Christian Investing Amidst a Changing Climate" delivered by Stephen Beer ... Read more →
Living Wage
Working once again with Share Action, we have led a further round of engagement with seven companies pressuring them to seek accreditation to the Living Wage. The response from Berkeley Group was encouraging as the company is a Living Wage employer across its own directly employed staff. BT Group has taken steps to ensure reward is targeted at or above Living Wage levels, but does not wish to be 'constrained' by accreditation. Reckitt Benckiser Group also provided an encouraging response, suggesting it pays all UK employees the Living Wage with this extending to contractors.
...
Continue reading →
Farm animal welfare
We supported a collaborative FAIRR (Farm Animal Investment Risk & Return) initiative focused on reducing antibiotic use in the food chain. An investor letter was sent to Whitbread seeking more information from the company on how it manages antibiotic use in respect of its supply chain.
...
Continue reading →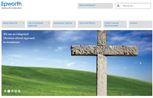 Our sister organisation Epworth Investment Management provides our investment services to non-Methodist churches and charities.