Working to achieve accountability
Animal welfare
In the past year we have become signatories of the Business Benchmark on Farm Animal Welfare ... Continue reading →
* A.E.R. as at 5 May 2016
A higher interest cash fund designed specifically for Methodist churches and charities.

View accounts and send secure instructions online with 'CFB Online'.

* Historic yield to 30 April 2016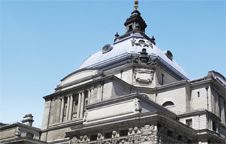 Our mission, alongside the Church, is to seek practical solutions which combine Christian ethics and investment returns. We therefore aim...
to provide a high quality investment service seeking above average returns
to follow a discipline in which the ethical dimension is an integral part of all investment decisions
to construct investment portfolios consistent with the moral stance and teachings of the Christian faith
to encourage strategic thinking on the ethics of investment
to be a Christian witness in the investment community
Funeral Poverty

The cost of a funeral has risen dramatically over the past decade, and people on low incomes are finding it ...Continue reading →
Nestlé

We had our regular meeting with key personnel from Nestlé UK during the quarter. They provided updates on health & ...Continue reading →
Fund Manager Opportunity
The Central Finance Board of the Methodist Church currently has a Fixed Interest Fund Manager employment opportunity ... Read more →
New Climate Change Papers
The Climate Change - Implications for different fuels policy and position paper ...Continue reading →
New Gambling and Electricity Generation Papers
The CFB has recently published new position papers and policy statements ...Continue reading →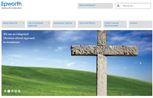 Our sister organisation Epworth Investment Management provides our investment services to non-Methodist churches and charities.