CLIENT NOTICE: DEPOSIT FUND CHEQUE REMITTANCES →
* A.E.R. as at 12 July 2020
A higher interest cash fund designed specifically for Methodist churches and charities.

View accounts and send secure instructions online with 'CFB Online'.

* Historic yield to 10 June 2020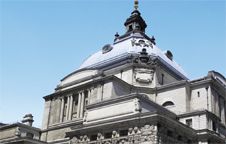 Our mission, alongside the Church, is to seek practical solutions which combine Christian ethics and investment returns. We therefore aim...
to provide a high quality investment service seeking above average returns
to follow a discipline in which the ethical dimension is an integral part of all investment decisions
to construct investment portfolios consistent with the moral stance and teachings of the Christian faith
to encourage strategic thinking on the ethics of investment
to be a Christian witness in the investment community
Meat producers
Following the results of the CFB carbon footprint analysis, and in line with our 2009 policy, we have engaged with both Cranswick and Hilton Food Group. These companies were found to have higher than average carbon footprints by Trucost, due to Scope 3 emissions from the meat supply chain. We asked what actions the companies were implementing to reduce supply chain emissions, as well as what measures they were taking to reduce those Scope 1 and 2 emissions within their control. We were encouraged by Cranswick's response: looking at the impact of animal feed of the animals, steps to reduce waste, and a commitment that all of its owned farms will be carbon neutral by 2030. We look forward to hearing back from Hilton Food Group in due course.
...
Continue reading →
Barclays
Barclays responded to the shareholder resolution we co-filed through ShareAction by proposing a resolution of its own. The Barclays resolution includes a net zero emissions by 2050 ambition along with a commitment to transition its activities to align with the Paris Agreement. While the management commitment is a welcome step, it does not commit to any targets to phase out lending to fossil fuel industries. We are, therefore, continuing to co-file the shareholder resolution. The AGM is in early May.
...
Continue reading →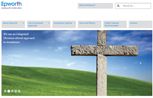 Our sister organisation Epworth Investment Management provides our investment services to non-Methodist churches and charities.