CLIENT NOTICE: DEPOSIT FUND CHEQUE REMITTANCES →
* A.E.R. as at 8 May 2021
A higher interest cash fund designed specifically for Methodist churches and charities.

View accounts and send secure instructions online with 'CFB Online'.

* Historic yield to 31 March 2021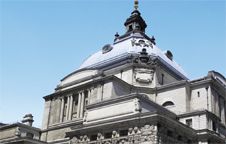 Our mission, alongside the Church, is to seek practical solutions which combine Christian ethics and investment returns. We therefore aim...
to provide a high quality investment service seeking above average returns
to follow a discipline in which the ethical dimension is an integral part of all investment decisions
to construct investment portfolios consistent with the moral stance and teachings of the Christian faith
to encourage strategic thinking on the ethics of investment
to be a Christian witness in the investment community
News
The Central Finance Board of the Methodist Church divests from all oil and gas stocks
The Central Finance Board of the Methodist Church, and its subsidiary Epworth Investment Management Limited, have sold their remaining company holdings in the oil and gas sector ... Read more →
PRI Assessment Report 2020
As a PRI Signatory (Principles for Responsible Investment), we are pleased to announce that we attained the highest rating of A+ for our overall Strategy and Governance in the 2020 PRI Assessment Report. In fact, we scored above the median rating in all categories and are proud to share our latest report ... Read more →
Food parcels
The CFB & Epworth signed a joint letter to the Chief Executive of Compass Group to answer critical questions regarding the food parcels that families may receive in lieu of free school meals that had been provided by Compass Group subsidiary Chartwells. After social media and news coverage noted the inconsistent, meagre food portions, investors mobilised to seek reassurance that changes were being implemented at the company. Chartwells issued an apology and outlined steps it would be taking to rectify the situation.
...
Continue reading →
Nestlé
The CFB & Epworth and representatives from the Joint Public Issues Team met with Nestlé to discuss breast milk substitutes (BMS) and other material sustainability issues. Following the Call to Action from the United Nations agencies and eight civil society organisations to all manufacturers of BMS, Nestlé has released its response, noting it will unilaterally stop promotion of infant formula for babies ages 0-6 months in all countries, with particular relevance to the USA, Canada, and Japan, where no regulations currently exist. We have a longstanding history in engaging with Nestlé in relation to BMS and is pleased to see the fruits of this engagement. The meeting provided the opportunity to discuss internal training at Nestlé on BMS, as well as the process for accreditation through ATNI and FTSE4Good. Also discussed in the meeting were Nestlé's climate targets, farm animal welfare, and Fairtrade.
...
Continue reading →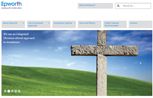 Our sister organisation Epworth Investment Management provides our investment services to non-Methodist churches and charities.