CLIENT NOTICE: DEPOSIT FUND CHEQUE REMITTANCES →
* A.E.R. as at 28 June 2022
A cash fund offering a competitive rate of interest designed specifically for Methodist churches and charities.

View accounts and send secure instructions online with 'CFB Online'.

* Historic yield to 10 June 2022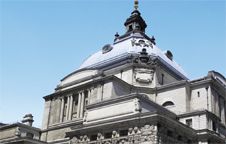 Our mission, alongside the Church, is to seek practical solutions which combine Christian ethics and investment returns. We therefore aim...
to provide a high quality investment service seeking above average returns
to follow a discipline in which the ethical dimension is an integral part of all investment decisions
to construct investment portfolios consistent with the moral stance and teachings of the Christian faith
to encourage strategic thinking on the ethics of investment
to be a Christian witness in the investment community
News
Statement on Russian Investment
The Central Finance Board of the Methodist Church believes that for both ethical and fiduciary reasons, Russian securities should not form any part of our clients' investment portfolios. Read more →
Annual Conference on Ethics and Investment
Our annual conference on ethics and investment was held virtually again this year on 14 December. Watch the recordings →
Fair Tax Mark
Towards the end of 2021, the Fair Tax Foundation launched the Global Multinational Business Standard, which means the Fair Tax Mark can be achieved by companies headquartered outside the UK. During the quarter we wrote to two European companies, Troax and Infotel, to encourage them in transparent reporting, and pointed them towards the Fair Tax Foundation. We look forward to a response in due course.
...
Continue reading →
Corporate Governance
We continue to vote in line with our Church Investors Group policy and voted at just over 30 company AGMs in the quarter. We were pleased to see some changes as the result of our voting policy recently at Brooks Macdonald, a financial services company in which the CFB/Epworth has had a reasonably significant shareholding since 2017 through its UK equity funds. We voted against the remuneration report and Chair of the remuneration committee in 2020 & 2021, partly in response to the variable remuneration schemes not including non-financial targets for management. This led to specific dialogue with the company on the issue in writing, and recently Brooks Macdonald indicated that it intends to include new non-financial targets relating to diversity and environmental performance as 10% of its future management remuneration incentive.
...
Continue reading →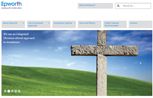 Our sister organisation Epworth Investment Management provides our investment services to non-Methodist churches and charities.