CLIENT NOTICE: DEPOSIT FUND CHEQUE REMITTANCES →
* A.E.R. as at 27 September 2021
A cash fund offering a competitive rate of interest designed specifically for Methodist churches and charities.

View accounts and send secure instructions online with 'CFB Online'.

* Historic yield to 10 September 2021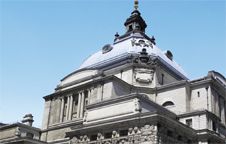 Our mission, alongside the Church, is to seek practical solutions which combine Christian ethics and investment returns. We therefore aim...
to provide a high quality investment service seeking above average returns
to follow a discipline in which the ethical dimension is an integral part of all investment decisions
to construct investment portfolios consistent with the moral stance and teachings of the Christian faith
to encourage strategic thinking on the ethics of investment
to be a Christian witness in the investment community
News
Associate Fund Manager Vacancy
The Central Finance Board of the Methodist Church and its FCA regulated subsidiary Epworth Investment Management Limited are hiring a full time Associate Fund Manager ... Read more →
PRI Assessment Report 2020
As a PRI Signatory (Principles for Responsible Investment), we are pleased to announce that we attained the highest rating of A+ for our overall Strategy and Governance in the 2020 PRI Assessment Report. In fact, we scored above the median rating in all categories and are proud to share our latest report ... Read more →
Climate Emergency
The re-assessment on the compatibility of companies in the oil & gas sector with the Paris Accord that we have been conducting for our ethical advisory group (JACEI) was completed in the Spring. This updated our previous assessment with new information and also recognised that the transformation required of companies grows more demanding as time passes. This analysis noted that those remaining companies in our portfolios (Royal Dutch Shell and Equinor) continued to invest significantly greater sums in their oil & gas divisions than in their renewable assets, and that the pace of corporate change in these companies was insufficient to meet the urgency of the climate emergency. Further engagement after the analysis produced lacklustre results. As a result, JACEI advised that there were no companies in the oil & gas sector compatible with the Paris Accord and we sold our holdings in Royal Dutch Shell and Equinor.
...
Continue reading →
Tesco
In February 2021, we co-filed a resolution which asked Tesco to set and report on a target for growing the proportion of its sales from healthier products. The CFB and Epworth are supporting investors of the Access to Nutrition Index and signatories to the Investor Statement on Nutrition and Health. We, along with other institutional investors coordinated by ShareAction, had engaged with Tesco prior to co-filing on this topic. As a result of the resolution Tesco made commitments to increase the share of healthy products from 58% to 65% of sales by 2025 in its UK and Republic of Ireland Tesco stores. Further engagement from investors led to Tesco strengthening these commitments by setting out further actions to be applied to its Booker Group subsidiary and its Central European operations. The company's new plans commit Tesco to action on health across its entire retail group. As such, the coalition of investors withdrew its resolution. A two-year process of engagement has been agreed between Tesco, ShareAction and investors in the Healthy Markets Coalition, as Tesco implements the new commitments.
...
Continue reading →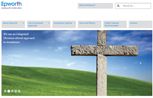 Our sister organisation Epworth Investment Management provides our investment services to non-Methodist churches and charities.