CLIENT NOTICE: DEPOSIT FUND CHEQUE REMITTANCES →
* A.E.R. as at 30 November 2023
A cash fund offering a competitive rate of interest designed specifically for Methodist churches and charities.

View accounts and send secure instructions online with 'CFB Online'.

* Historic yield to 20 November 2023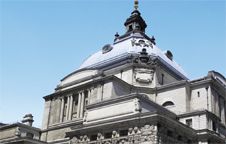 Our mission, alongside the Church, is to seek practical solutions which combine Christian ethics and investment returns. We therefore aim...
to provide a high quality investment service seeking above average returns
to follow a discipline in which the ethical dimension is an integral part of all investment decisions
to construct investment portfolios consistent with the moral stance and teachings of the Christian faith
to encourage strategic thinking on the ethics of investment
to be a Christian witness in the investment community
News
Investment and Ethics Conference
Watch our annual 'Investmenr & Ethics Conference' presentation. Watch →
The Financial Services Sector
Our Chief Investment Strategist looks beyond the current pressures in the financial services sector Read more →
Turkey and Syria Earthquake Emergency
Our prayers are focused on the horrific earthquake in Turkey and Syria on February 6th. If you'd like to contribute ... Read more →
Ten Entertainment
Epworth has enhanced its engagement efforts with Ten Entertainment Group, the 2nd largest ten-pin bowling company in the UK. Initiatives to further improve the rates of recycling around the business include new training given to staff on separating rubbish, who are now proactively taking responsibility and clearing away customer's areas to ensure those who know how to properly dispose of the waste do so. They have also partnered with a waste management company with the view to improve the process of their waste removal and avoid it going to landfill.
...
Continue reading →
Greggs
Greggs recently became an investee company of Epworth, and during the process of assessing the company, our research has brought to view plenty of reasons as to why this allocation fits well within our values. The company offers a lot of positive ethical characteristics through its efforts to reduce food poverty, cutting food waste and packaging, sourcing sustainably and promoting healthy eating.
...
Continue reading →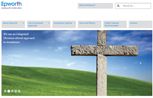 Our sister organisation Epworth Investment Management provides our investment services to non-Methodist churches and charities.